10% OFF ALL TREE SERVICES
Limited Time Offer
Our Mountain View Tree Services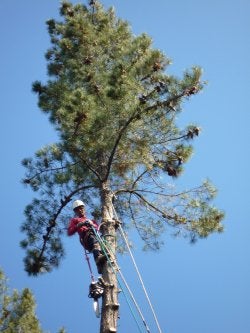 Tree Services for Sunnyvale, Los Altos, Los Altos Hills, Palo Alto & Cupertino
Finding a reliable tree service company doesn't have to be a chore. At Mountain View Tree Service we understand our customers' needs for getting fast service to address a potentially hazardous tree condition or for getting professional advice on the best course of action for any number of tree issues. Every tree and every situation is unique. For your convenience, we have a variety of services to help achieve the desired results on your property, whether that's removing a problem or hazardous tree or tree stump, or maintaining the health and aesthetics of trees through proper trimming and pruning techniques. Whether you have residential or commercial landscaping needs, we proudly offer the highest quality work at reasonable prices.
To learn more about our services, please click on the links below.
Contact Our Tree Removal & Service Company Today
At Mountain View Tree Service, we're passionate about providing the best possible care for your trees and shrubs and helping you create a safe outdoor environment by addressing potentially hazardous conditions. For more than 10 years, we have delivered quality work to highly satisfied customers in Mountain View, Sunnyvale, Los Altos, Los Altos Hills, Palo Alto, and Cupertino.
Contact us today for a free estimate or for more information about our wide range of tree and yard services: (650) 254-0446 or (408) 541-9035.
WHY CHOOSE US?
A Cut Above the Rest
Efficient State of the Art Equipment
Environmentally Friendly Disposal
Emergency Service 24/7